I am delighted to welcome you to The Treatment Room in Dulas, near Ewyas Harold and Longtown
"a warm, peaceful, dedicated treatment space"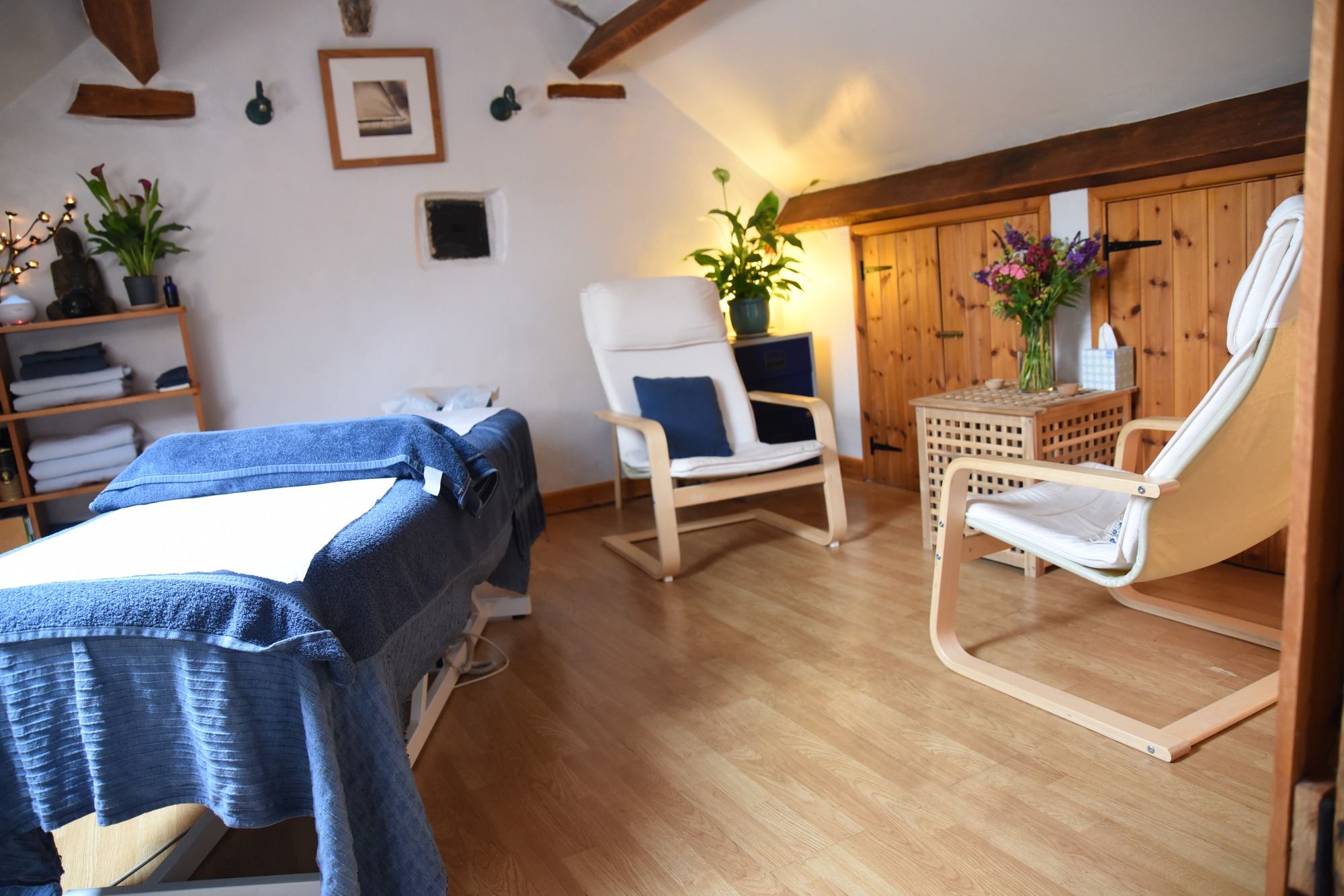 Please note, the treatment space is up two flights of stairs, if you have mobility issues, please contact me as a home visit may be more appropriate for you.
Treatments are available on
Mondays 10.00 -7.00
Tuesdays 10.00 - 3.00
Wednesdays 10.00 - 3.00
Thursdays 10.00 - 3.00
Treatment prices
1 hour £47
1 1/4 hrs £57 minimum time for a first appointment
1 1/2 hrs £67
If the cost of treatments seems prohibitive to you due to low income but you feel you would really benefit from this work, please do contact me, I have a number of spaces for concessionary treatments available.
Home Visits in The Golden Valley
I am happy to arrange a home visit if mobility makes visiting my clinic difficult. Please phone to discuss the particular circumstances and I will do what I can to assist. . The minimum treatment for a home visit is 1 hour.
The first hour is £65, all subsequent treatments on the same day are £50 per hour.
Cancellation Policy
Please may I request that 48 hours notice is given when cancelling an appointment, this allows me to offer the space to someone who may be waiting for it.
If less than 24 hours notice is given, a cancellation fee of 50% of the treatment cost will be requested.
If a treatment is not attended without any notification then the full treatment fee is payable.